About Anguilla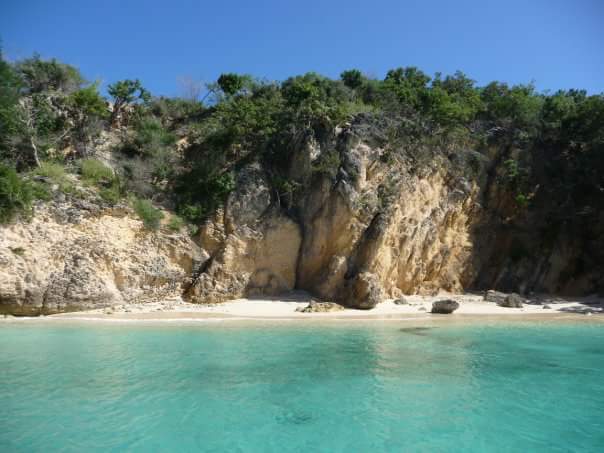 Situated at 63° 10'W, 18° 15' N, directly north of St. Martin, this little island takes its name from the Spanish word anguila, meaning eel, because of its similar shape. It was formerly known as Snake Island. At 35 mi², or 91 km², it is long and very flat, with a high point of 200 ft (61 m) at Crocus Hill. Vegetation is sparse due to the low rainfall. Anguilla has over 30 excellent white sand beaches, spectacular and ecologically significant coral reefs, as also a well-earned reputation as a quiet and peaceful getaway. There are many surrounding uninhabited islands: Anguillita, Dog Island, Prickly Pear Cays, Sandy Island, Scrub Island, Scilly Cay, Seal Island and Sombrero (also known as Hat Island).
Fun things to do: diving, snorkelling, cruising, fishing and also visit places of historical interest. A nice selection of up-market art galleries might entice you, visually, as well as those of you who like to take home something precious!
Existing Anguilla Card holders can receive discounts with our Anguilla Card Partners. Find out more about the Anguilla Card!
Local businesses
Going to Anguilla and wondering where to stay, what to do, where to eat and how to get around? We've got you covered with our list of hotels, restaurants, activities, car hire, shopping & more. Browse through for more details.
Accommodation
Choose from hotels, real estate, villas & cottages
Experiences
Try watersports, golf, scuba diving, tours & more
Restaurants
Lime at the bars, dine in the restaurants, take in the entertainment
Services
Get information on the island, medical facilities & other services
Shopping
Shop for souvenirs, local crafts, art, jewellery, clothes & more
Art Galleries
Groceries
Transport
Hire a car, jeep, bicycle or scooter to travel around the island
Events
Annual events
Jan
Feb
Mar
Apr
May
Jun
Jul
Aug
Sep
Oct
Nov
Dec
Events in January
20-Jan-17 to 28-Jan-17
45th Anniversary of Police Week (Anguilla)
A Week of activities and awareness talks throughout the island at the various schools. Concerts, car raffle with dinner & dance to round off the entire week.
Events in Feburary
11-Feb-17 to 12-Feb-17
Miss Talented Teen Pageant (Anguilla)
ALHCS Valentines Pageant, hosted at the Landsome Bowl Cultural Centre in the Valle
23-Feb-17 to 26-Feb-17
4th Annual Anguilla Fashion Expo (Anguilla)
For those of you who love fashion, design, photography, and beauty, the Anguilla Fashion Expo is a marvelous opportunity to combine all of these aspects in the "Tranquility Wrapped in Blue" of the Caribbean Sea.
25-Feb-17 to 26-Feb-17
Annual Flower and Garden Show  (Anguilla)
One day of flower displays and competitions on the grounds of Wallblake House
Events in March
2-Mar-17 to 3-Mar-17
James Ronald Webster Day (Anguilla)
Public Holiday: Speeches and tributes to the Father of the Nation (James Ronald Webster) takes place at Old East End School and Grounds.
4-Mar-17 to 5-Mar-17
34th Annual St. Gerard's Garden Party (Anguilla)
Hosted at a venue to be announced, showcasing cuisine from other islands prepared by members of St. Gerard's congregation; live music and dancing.
5-Mar-17 to 12-Mar-17
Annual Women's Week (Anguilla)
Features radio interviews with 15 women in the Anguillian community discussing their successes, challenges and ability to stay motivated despite obstacles.  Events include an International Women's Day reception sponsored by Her Excellency, the Governor, Ms. Christina Scott and Women's Empowerment Luncheon hosted by CuisinArt Golf Resort and Spa
9-Mar-17 to 12-Mar-17
27th Annual Moonsplash Music Festival (Anguilla)
Takes place at the Dune Preserve on Rendezvous Bay, normally around the first full moon before Easter.  The concerts are hosted by Anguilla's very own Bankie Banx, featuring internationally-acclaimed and regional recording artiste from around the world
Events in March
TBA to TBA
Agricultural Open Day (Anguilla)
Sale of local agricultural produce, live-stock displays and demonstrations.  Local and regional String Band music.  On the grounds of the Agriculture Department.
TBA to TBA
Taste of Anguilla (Anguilla)
The Anguilla Culinary team will host a fundraiser at Arleta's restaurant at Viceroy Anguilla, from 7-10 pm. This event consists of Anguilla's most celebrated restaurants with drinks from Rum Punches to Mojito.  Come out and support the Anguilla National Culinary Team 2017
TBA to TBA
International Tennis Federation (ITF) Junior Championships Games. (Anguilla)
Hosted at the Anguilla Tennis Academy.
TBA to TBA
Festival De Noel (Anguilla)
Competitions and pageants held on the ground of the Old East End school.
TBA to TBA
Annual Christmas Tree Lighting (Anguilla)
Festival of Lights illuminating the entire Coronation Avenue. Christmas season activities at the Trough in the Valley
Events in April
14-Apr-17 to 15-Apr-17
Good Friday (Anguilla)
Public Holiday:  A day of church services for all denominations throughout the island
15-Apr-17 to 16-Apr-17
10th Annual Festival Del Mar (Anguilla)
Celebrating all things of the sea in the beautiful fishing village of Island Harbour.  Deep Sea fishing competition, swimming races, crab races and culinary competition, and live string band music are all part of the activities for this two day event.  B-Class boatrace on Saturday and A-Class boat race on Sunday
17-Apr-17 to 18-Apr-17
Easter Monday Boat Race (Anguilla)
Public Holiday: A-Class Egbert Connor Boatrace at Sandy Ground.
Events in May
1-May-17 to 2-May-17
Labour Day    (Anguilla)
Public Holiday: Fun Sports Day amongst Government Departments and Private sector companies.
10-May-17 to 11-May-17
National Day of Prayer (Anguilla)
Marks the beginning of the month-long Anguilla Day Celebrations to commemorate the revolution of 1967.  An entire day of prayer at the House of Assembly, churches and other public places throughout the island.
12-May-17 to 15-May-17
Annual Anguilla Yacht Regatta (Anguilla)
Yacht racing between the regional racing fraternity with a Local B class boatrace normally on the last day of regatta.
14-May-17 to 15-May-17
Culinary Team Mother's Day Brunch (Anguilla)
Hosted at Viceroy Anguilla, Coba Restaurant.  Come and let the team pamper your Mother
18-May-17 to 21-May-17
6th Annual Anguilla Lit Fest: "A Literary Jollification" (Anguilla)
Celebrate the literary heritage of Anguilla and find yourself  inspired by three days of informative workshops, stimulating seminars and exciting literary presentations by leading authors from America, Canada, the Caribbean and host nation Anguilla, all against the backdrop of Anguilla's splendid white sand beaches and tranquil turquoise waters.
More information
30-May-17 to 31-May-17
Anguilla Day Celebrations (Anguilla)
Public Holiday: The most significant holiday on the Anguillian calendar of events, and culmination of the month-long celebrations to commemorate Anguilla Day.
31-May-17 to 1-Aug-17
Around-the-Island Boatrace: (Anguilla)
Featuring A-Class Boats starts and ends in Sandy Ground
Events in June
5-Jun-17 to 6-Jun-17
Welches Fest (Anguilla)
Public Holiday: Held the ball field in Welches Village, Welches Fest takes place the ball field in Welches Village on the public holiday of Whit Monday each year. Starting at around 5:30 am you can have an old fashioned breakfast of "flour pap" (a type of porridge) to start your day. All things at this fest are of yesteryear, including food, drinks, toys, games and music. 5:30am – 8:00pm
11-Jun-17 to 18-Jun-17
4th Annual Men's Week (Anguilla)
Features radio interviews with 15 men in the Anguillian community discussing their accomplishments, trials and ability to stay encouraged despite hurdles.  Events include a Father and Son Prayer Breakfast in recognition of Father's Day and a Men's Networking Luncheon hosted by CuisinArt Golf Resort and Spa.
19-Jun-17 to 20-Jun-17
Celebration of the birthday of Her Majesty the Queen (Anguilla)
Public Holiday: All uniformed organizations parade at James Ronald Webster Park in the morning and cocktails are served in the evening at Government House to invited guests. A Class Boatrace at Crocus Bay
19-Jun-17 to 20-Jun-17
A Village Ting (Anguilla)
A cultural Festival held at one of our heritage sites "the ole East End School" Celebrating games and food of yesteryear
23-Jun-17 to 25-Jun-17
Chamber of Commerce Sponsored Cuisinart Golf Resort & Spa Anguilla Open Golf Tournament (Anguilla)
Open Golf Tournament
24-Jun-17 to 24-Jun-17
Fisherman's Day (Anguilla)
A seven day celebration in the Caribbean Region of Fisheries, in the honor of St. Peter, a fisherman and Apostle of Jesus Christ. The crowning of 'Fisherman of the Year.' The activities climax at the Agriculture Ground where fish dishes and fresh fish can be  purchased.
Events in July
15-Jul-17 to 15-Jul-17
Calypso Semi-Finals (Anguilla)
Pre Carnival Events
16-Jul-17 to 17-Jul-17
18th Annual John T. Memorial Cycling Race  (Anguilla)
Annual Race held over a two day period with participation from regional and international cyclists. (10:00 am – until)
16-Jul-17 to 17-Jul-17
16th Annual Miss "Tiny Tott" Pageant (Anguilla)
Part of the Pre Summer Festival events.
29-Jul-17 to 30-Jul-17
North Valley Cultural Fest | Wet Fete (Anguilla)
Pre Carnival Event- Wet Fete 5: Extremely Krazy -Details Start: July 29 @ 9:00 pm End: July 30 @ 4:00 am Venue : Caribbean Commercial Complex
More information
30-Jul-17 to 1-Aug-17
Peter Perkins Boatrace (Anguilla)
A Class race at Sandy Ground
Events in August
2-Aug-17 to 13-Aug-17
Anguilla Summer Festival (Anguilla)
Forty three years of carnival activities by night, and traditional Boatracing by day, pageantry, music and street dancing. (various starting times at LBCC, and Anguilla's spectacular beaches). (5:30pm – until).
2-Aug-17 to 3-Aug-17
Opening Night & Fireworks Display (Anguilla)
3-Aug-17 to 4-Aug-17
Flow Soca Rave (Anguilla)
Soca Monarch Groovey And Power Comptition with guest performances event in The Valley
More information
4-Aug-17 to 5-Aug-17
Junior & Senior Calypso Monarch Competition (Anguilla)
5-Aug-17 to 6-Aug-17
South Valley Community Street Fair (Anguilla)
Members of the South Valley Community unite and produce a fair with local food, cooking competitions and music. (8:00am-6:00pm)
6-Aug-17 to 7-Aug-17
Heineken Boatrace (Anguilla)
A & B Class races in Sandy Ground
7-Aug-17 to 8-Aug-17
August Monday J'ouvert Morning, Emancipation Day Caribbean Beach Party (Sandy Ground) (Anguilla)
Taking to the streets in the Valley at 4:30 am and reveling to Sandy Ground accompanied by the leading local bands. Then it's the A & B Class Boatraces and the hottest Caribbean Beach Party. 4:30am -2:00am
More information
8-Aug-17 to 9-Aug-17
August Tuesday Boatrace (Anguilla)
A Class race from Sandy Ground to Island Harbour
9-Aug-17 to 10-Aug-17
NCBA Boatrace (Anguilla)
A Class race from Sandy Ground to Blowing Point and back.
10-Aug-17 to 11-Aug-17
August Thursday (Anguilla)
Public Holiday A day for picnics and family reunions and the ATB-sponsored A & B class Boatraces at Meads Bay.
10-Aug-17 to 10-Aug-17
The Ultimate Day Break Fete: Eyes Wide Shut (Anguilla)
Creative Entertainment presents the Ultimate Day Break Fete: Eyes Wide Shut 2017 "The Hangover". Performances include: Kes the Band, Kerwin Du Bois, DJ Private Ryan, Exodus HD, PVI, Synergy, DJ Vybz, DJ Sparta, Kastro and DJ Blackmail.
More information
11-Aug-17 to 12-Aug-17
Grand Parade of Troupes (Constitution Day) (Anguilla)
Troupes from villages all over the island come together on the last Friday of Summer Festival to parade through the streets of the Valley. Colourful costumes depicting cultural and fantasy themes and the winner of Road March is announced. (1:00-9:00pm)
12-Aug-17 to 13-Aug-17
Anguilla Poker Run (Anguilla)
Be there! Whether you get your crew together and play for the 1st Prize(US$5000), 2nd Prize(US$2000), 3rd Prize(US$1000), 4th Prize(US$500) or you join the party boat for US$100!
More information
12-Aug-17 to 13-Aug-17
Cooler Fete – LOL : Lots Of Liquors (Anguilla)
Bring your own liquor and cooler. Live performances by Orlando Octave, Pantha, Shea Shea, DJ Willy Chin, DJ Celebrity Jibbs, Dj Vybz, Street Vybz Sound, Dj Yooshe and Dj Soundz. Hosted by Kenny D.
More information
13-Aug-17 to 14-Aug-17
Champion of Champion Boatrace (Anguilla)
A & B Class races at Sandy Ground
20-Aug-17 to 21-Aug-17
Captains Cup (Anguilla)
A Class race at Sandy Ground
Events in November
9-Nov-17 to 12-Nov-17
Livin in the Sun Presented by Sandy Island (Anguilla)
Deejays from all over the world and region are invited to Anguilla to be a part of a 3 day dance music festival that celebrates "living in the sun". Day time events will be hosted on Sandy Island from 10am to 4pm, and night time events will be hosted at local Hot Spots by local event partners from 10pm to 4:00am.
25-Nov-17 to 10-Dec-17
16 Days of Activism (Anguilla)
Includes Gender Affairs Unit events in recognition of promoting social justice and human rights in Anguilla; encouraging community service, eliminating poverty and hunger, and ending all forms of violence and discrimination.
26-Nov-17 to 27-Nov-17
Tourism Week (Anguilla)
Includes Valley Street Festival and Taste of the Islands, Church Service, school and industry-wide awareness and educational
25-Nov-17 to 26-Nov-17
Valley Street Festival (as part of Tourism Week) (Anguilla)
Local vendors, Farmers Association, Scouts and Guides and the Department of Youth & Culture in partnership with the Anguilla Tourist Board bring this event to the area of the Agriculture Grounds with Domino, face painting, live music and games. (10:00am-6:00pm).
25-Nov-17 to 26-Nov-17
Anguilla's Optimists Race against Aids (Anguilla)
Public awareness initiative to raise awareness and funds for AIDS related services.
TBA to TBA
Anguilla Hotel & Tourism Gala (Anguilla)
Gala Event to award industry Partners, Dinner and dancing. (8:00pm until).
Events in December
10-Dec-17 to 11-Dec-17
5th Annual Fundraising Golf Tournament (Anguilla)
Event at the CuisinArt Golf Club Resort & Spa. Sponsored by the Anguilla Chamber of Commerce.
12-Dec-17 to 19-Dec-17
4th Annual South Hill Christmas Experience (Anguilla)
A celebration of Christmas traditions and culinary treats next to the South Hill Village Community Rock Oven.
19-Dec-17 to 20-Dec-17
National Hero's and Heroines' Day (Anguilla)
Public Holiday in the honour of our past and present heroes and heroines of the 1967 Anguilla revolution.
25-Dec-17 to 26-Dec-17
Christmas Day (Anguilla)
Public Holiday
26-Dec-17 to 27-Dec-17
Boxing Day (Anguilla)
Public Holiday
History and Culture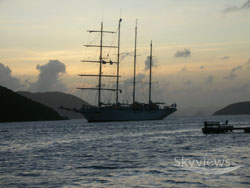 Anguilla was first settled by the Amerindians and the earliest artefacts found date back to around 1300BC. Remains of settlements date from 600 AD. It seems that the island may have been called Malliohana, meaning arrowhead, by the Arawaks. Who came next? Some say that Columbus sighted the island in 1493 on his second voyage to the West Indies, and others say it was 'discovered' in 1564 by the French explorer René Goulaine de Laudonnière (put in accents). However that may be, it is known that English settlers from the island of St. Christopher colonised the island from the 1560's. More recent investigation indicates that the island may also have been a refuge for Creoles from St. Kitts, as well as Barbados, Nevis and Antigua. Slavery is thought to have been existent by 1683. Today the majority of residents are black (90.08%), and growing minorities include whites (3.74%) and people of mixed race a (4.65%) (2001 census). True Anguillans form 72% of the population.
As in most of the islands, 'standard English' has evolved into a local 'dialek' (dialect), or Anguillan or Anguilla Talk.
Anguilla has a growing music scene and has produced the first-ever album with only artists from a single Caribbean island, playing multiple musical genres. Anguilla has earned a fine reputation as the culinary capital of the Caribbean.
How many times has it changed hands?
Anguilla has had various administrations. In colonial times, the British, through Antigua. In 1825, it went under the control of St. Christopher (Kitts) and Nevis. When the British gave St. Kitts and Nevis full internal autonomy in 1967, Anguilla was also incorporated. The Anguillans were not having any of this though and in 1967 and 1969, Ronald Webster led two revolutions to bring the status of the island back to being a colony. British authority was fully restored in July 1971 and in 1980 Anguilla was finally allowed to secede from Saint Kitts and Nevis and become a separate British Crown colony, now a British overseas territory. It has its own multi-party system. Anguilla is a popular tax haven, there being no direct taxes, capital gains tax, etc. It was only in April of 2011 that a 3% Interim Stabilisation Levy was introduced to bridge a mounting deficit.